Description
Bug Labs develops and sells open-source hardware peripherals for rapid prototyping of electronic devices. The company developed a Lego-like hardware platform that technology enthusiasts, hobbyists and engineers can use to create their own digital devices.
A selection of key BUGbase 2.0 features:
Texas Instruments OMAP3530 processor with ARM Cortex A-8 running at 600 MHz
3.5mm stereo out headphone
Mini-USB port can be used in Host or OTG mode
30-pin BUGstinger connector (USB host, ethernet, serial port replicator)
2 MicroSD slots; one each for system and user
1 dedicated slot for display-related BUGmodules (BUGview, BUGvideo)
3 available slots for BUGmodules (includes I2C, I2S, SPI, UART and JTAG/ICE support)
4 status LEDs (i.e. WiFi, Bluetooth, battery & logo)
User programmable button
802.11b Wi-Fi (supports mesh, AP, ad-hoc, managed modes)
Bluetooth 2.0 + EDR wireless technology
Schematic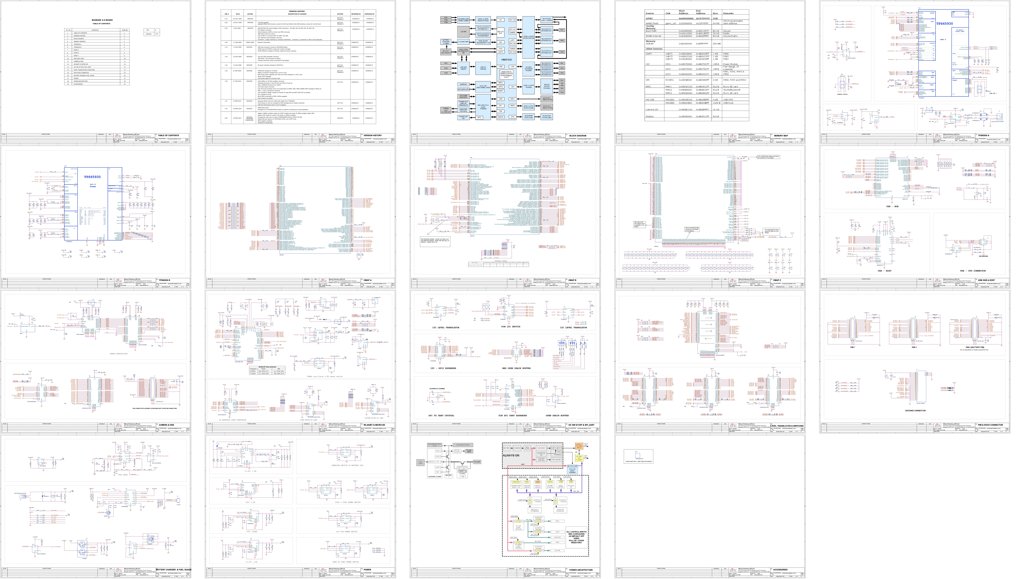 Board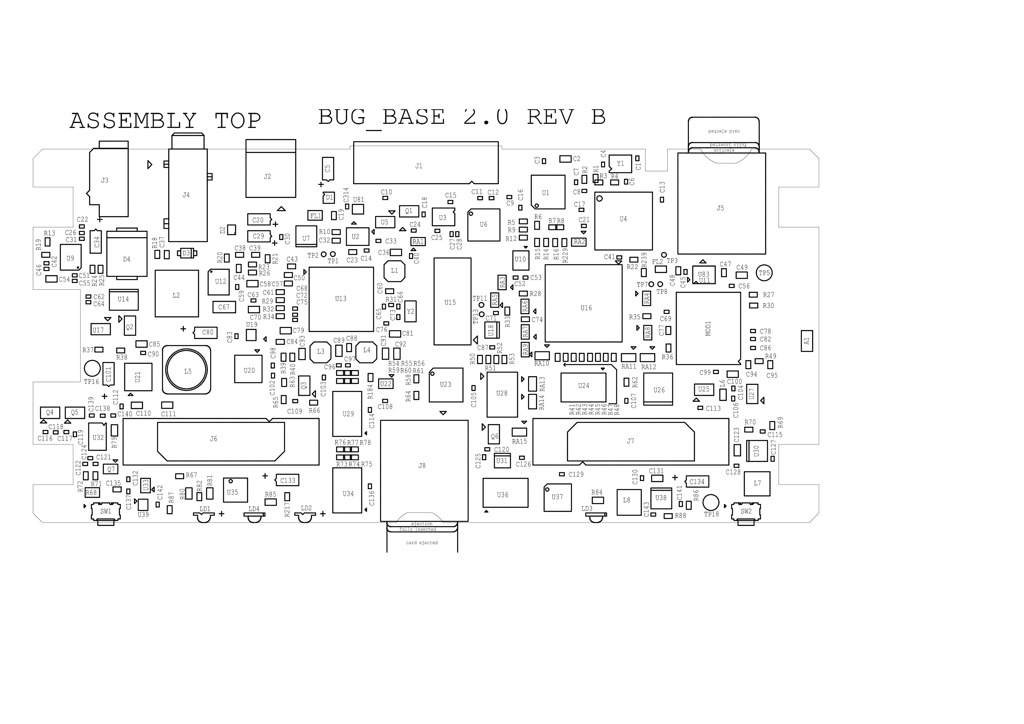 Bill of Materials
This project does not have a bill of materials.