Description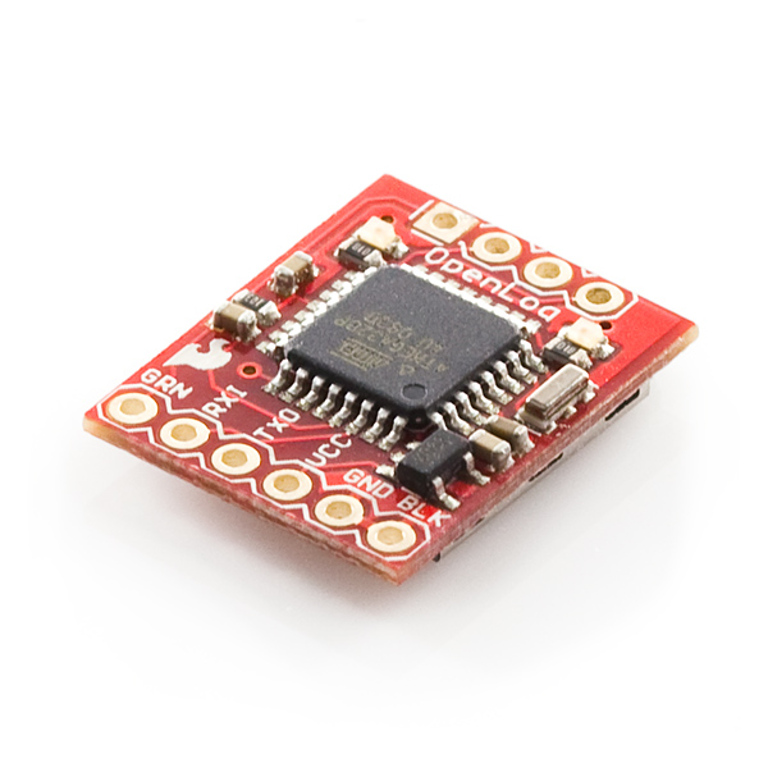 OpenLog is an open source project to create a simple to use data logger.
OpenLog v1 is stable but only supports FAT16 and up to 2GB. OpenLog v2 is a bit buggy but supports FAT32 and SD cards up to 16GB.
The FAT16/FAT32 firmware was originally designed by Roland Riegel and is released under GPL v2. OpenLog v2.0 and above uses sdfatlib written by Bill Greiman and is released under GPL v3. The OpenLog firmware was created by SparkFun Electronics.
Schematic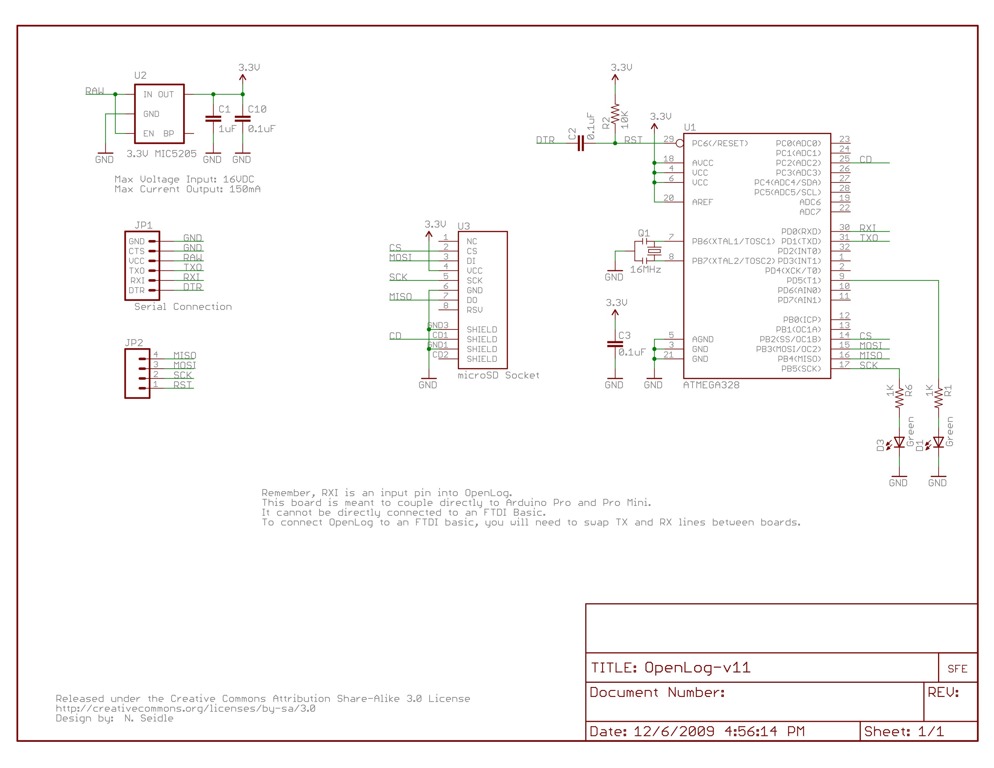 Board