Description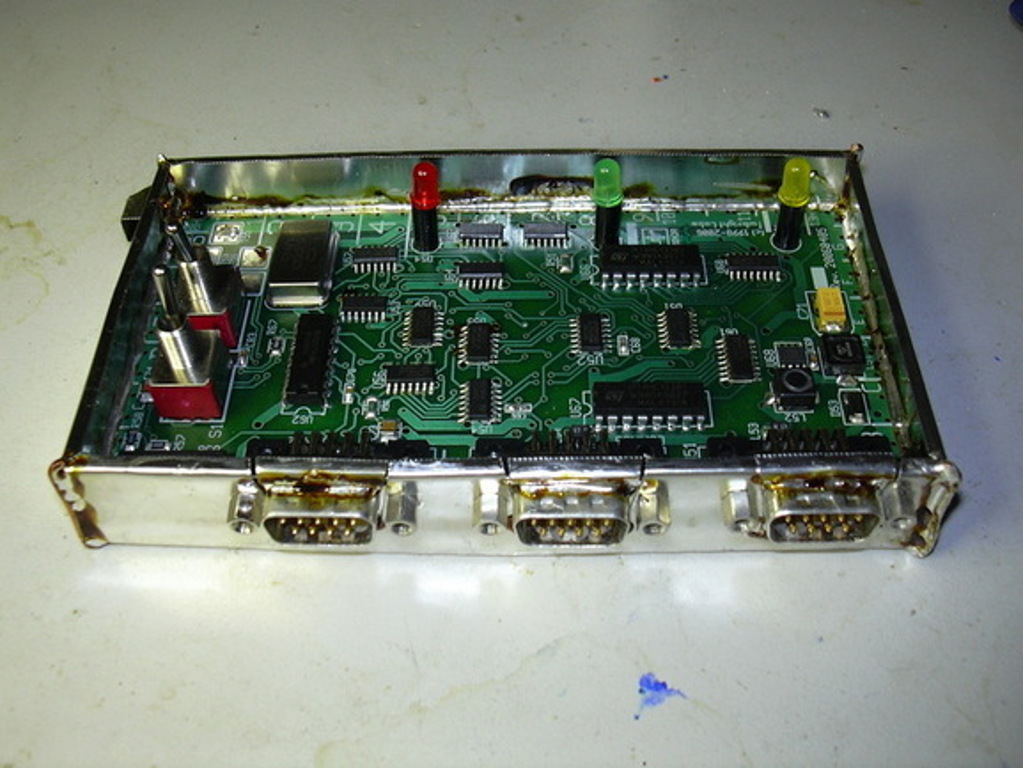 Ronja is a free technology project for reliable optical data links with a current range of 1.4km and a communication speed of 10Mbps full duplex. This project is part of a larger system. For full details consult the Ronja website.
Ronja Twister 2 is suitable for connecting 10Mbps Ronja to an RJ-45 equipped network card or switch.
From one side there is a 1-2m long cable that is a permanent part of the device, ended with RJ-45 male jack (usually STP). It is to be plugged directly into the NIC or switch without any intermittent cable inserted.
From the other side there are two coaxial cables with Ronja 10M modulation (1MHz 50% duty cycle wave between packets, 700mV pp), positive excursion=positive "1" symbol = light.
Schematic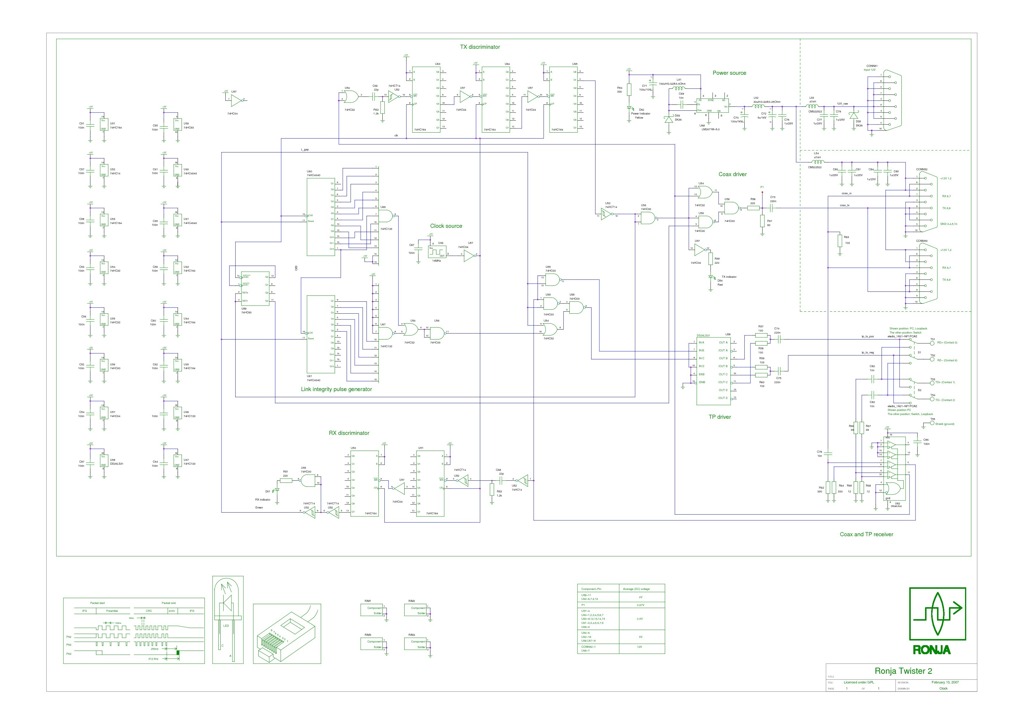 Board

Bill of Materials
This project does not have a bill of materials.