Description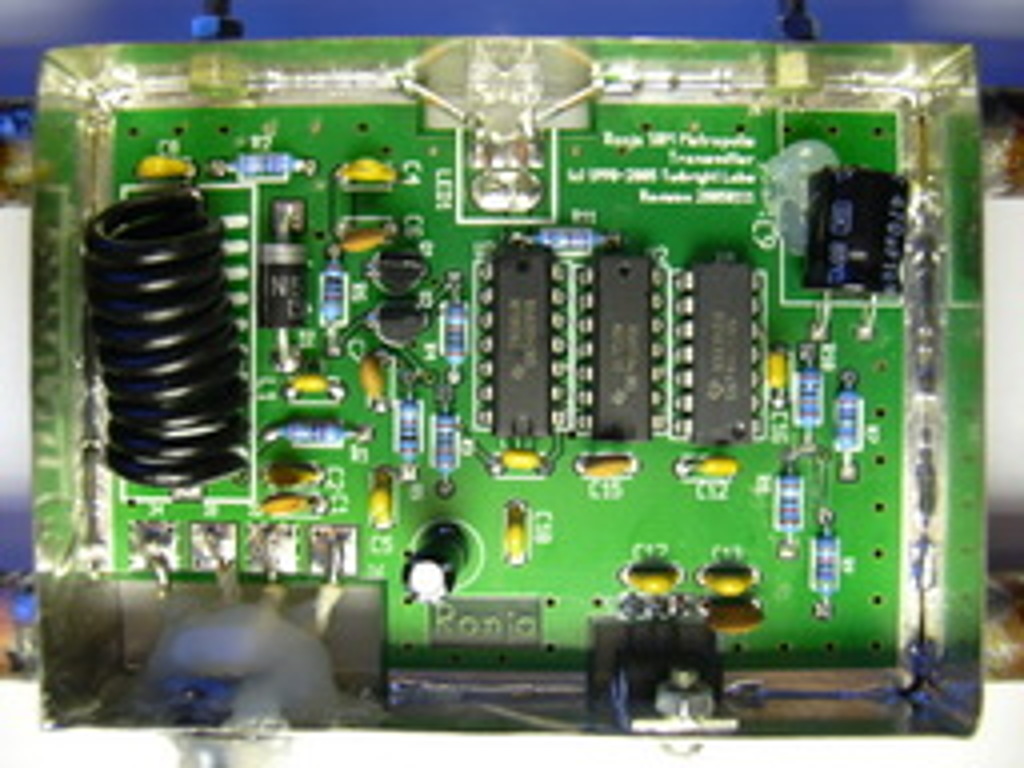 Ronja is a free technology project for reliable optical data links with a current range of 1.4km and a communication speed of 10Mbps full duplex. This project is part of a larger system. For full details consult the Ronja website.
Ronja 10M Metropolis Transmitter is a red light transmitter featuring 70mA HPWT-BD00-F4000 (HPWT-??00) red LED at 10Mbps. It gives 1.4km distance with Ronja 130mm Tubular Head and 0.7km distance with Ronja 90mm Tubular Head.
Schematic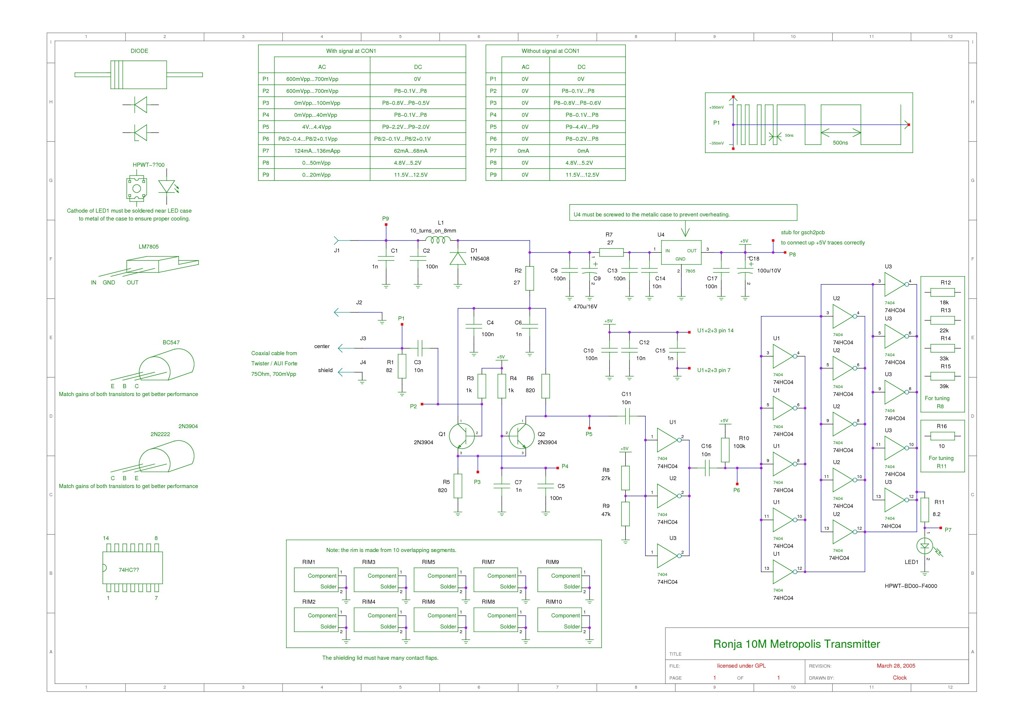 Board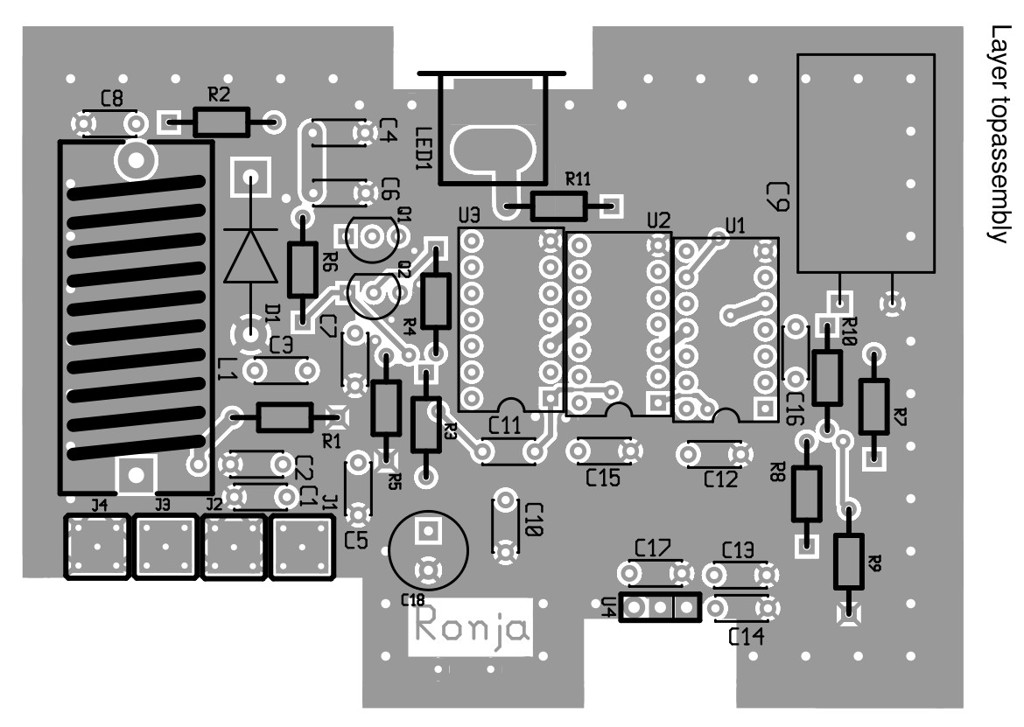 Bill of Materials
This project does not have a bill of materials.