Description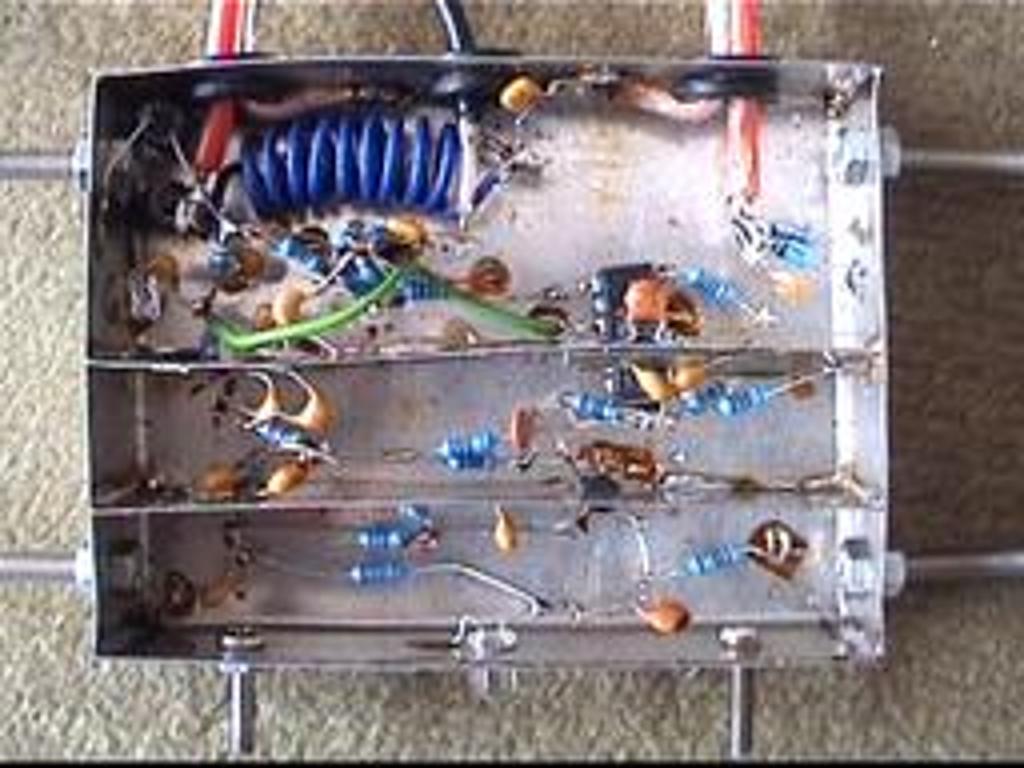 Ronja is a free technology project for reliable optical data links with a current range of 1.4km and a communication speed of 10Mbps full duplex. This project is part of a larger system. For full details consult the Ronja website.
Ronja 10M Receiver is suitable for receiving signal from Ronja 10M Metropolis Transmitter (with full performance) or Ronja Nebulus (with somewhat worse daylight performance). The interface is a clear 5mm photodiode on one end and 700mVpp 50-100 Ohm coaxial cable on the other. The optical signal must be stuffed with 1MHz 50% duty cycle square wave between packets.
The receiver is placed inside a 67x90mm tin-plated tin box. There are four bolts protruding to the sides for mounting into the sliding mechanism.
Note: this design does not employ a PCB — for construction details please consult the Ronja website.
Schematic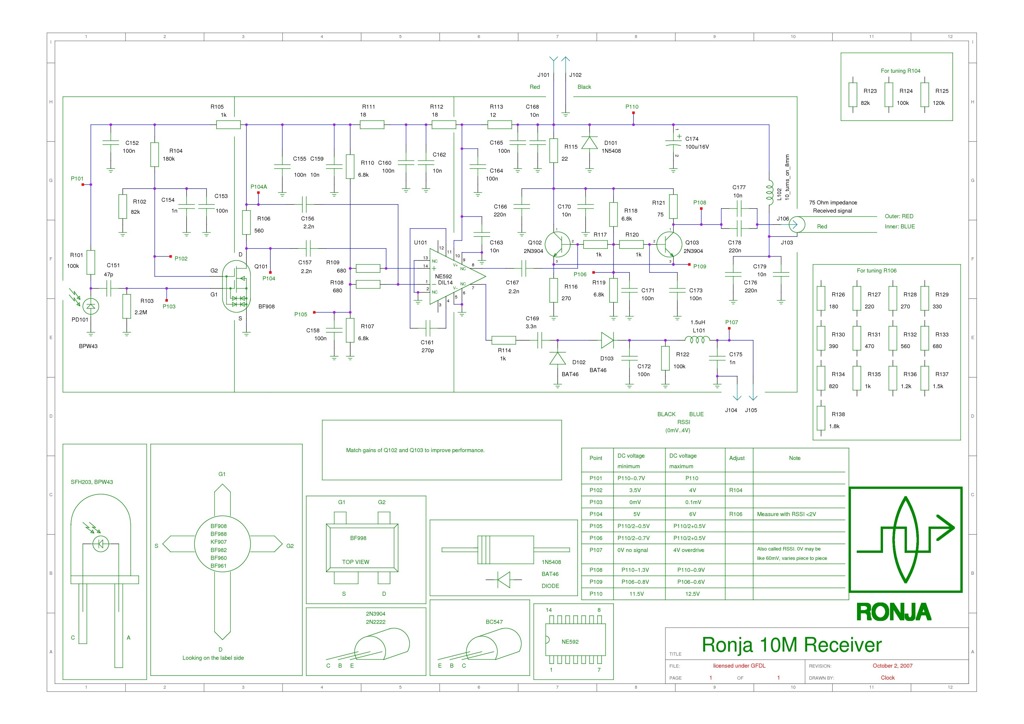 Board
This project does not have a board layout.
Bill of Materials
This project does not have a bill of materials.