Nanode Gateway v7.2 vicatcu
Arduino Compatible + Ethernet + RTC + SRAM + RF + SD
Description

This project does not have a descriptive photograph.
This board integrates the ATMega328 microcontroller with the ENC28J60 Ethernet controller (just like the classic Nanode), and also adds support for an RTC, a microSD slot, an RFM12B radio and an external SRAM. This is a great set of features for being the basis of a RF to Ethernet intermediary (i.e. a Gateway).
Schematic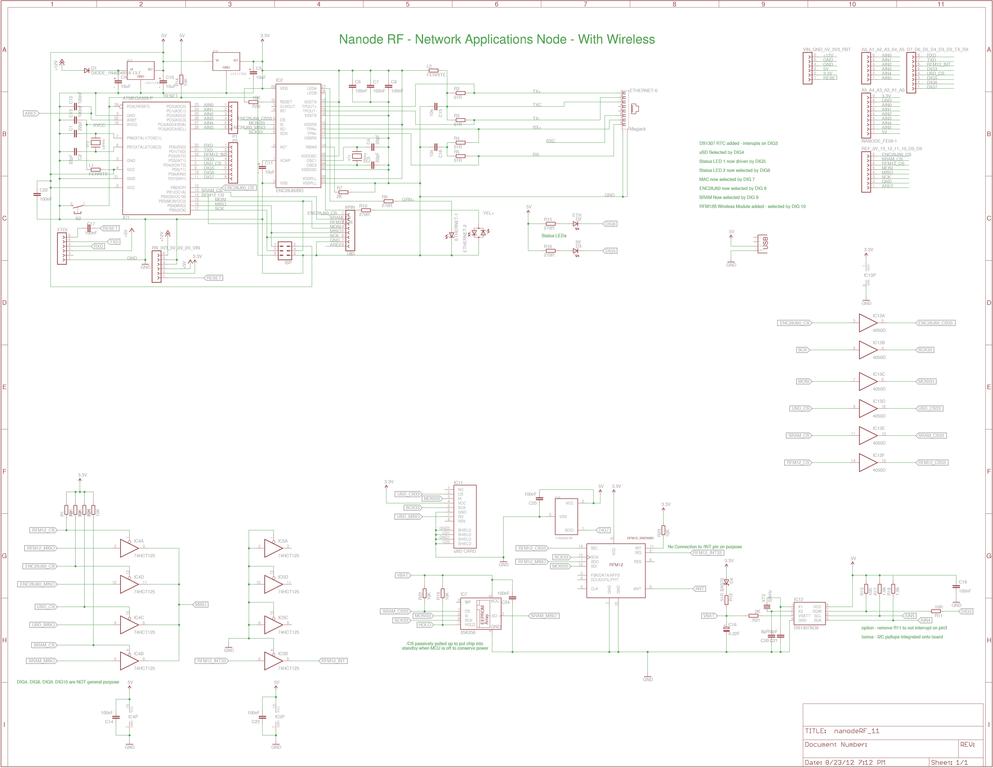 Board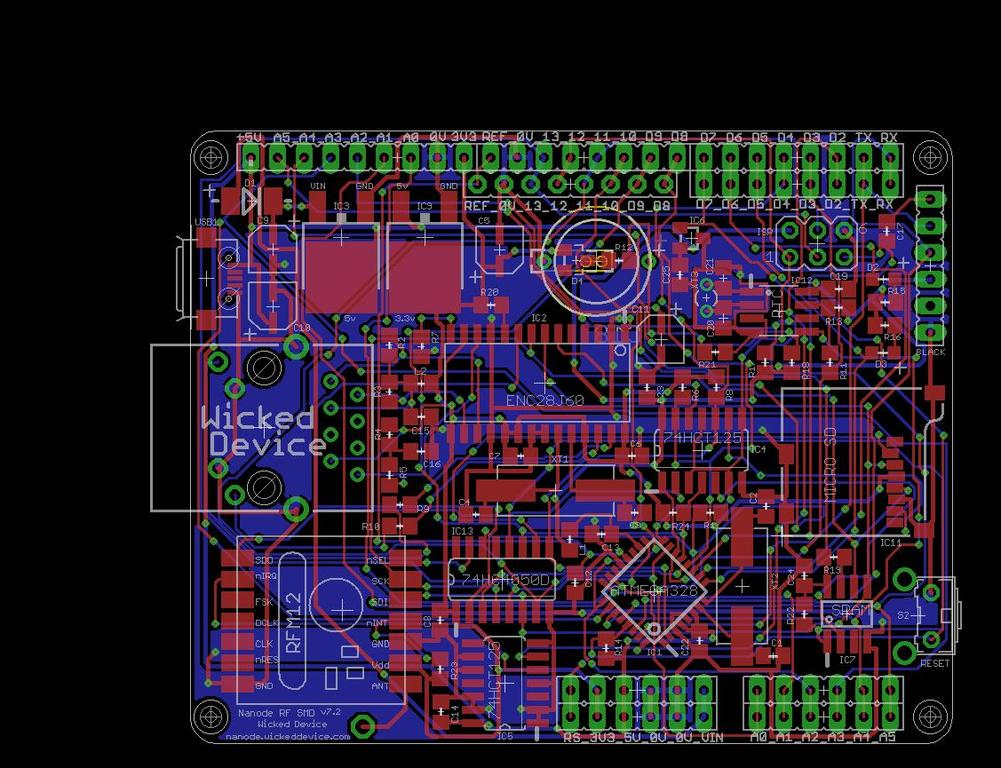 Bill of Materials
This project does not have a bill of materials.