Description

This project does not have a descriptive photograph.
This is the first board designed for the Egg Bus architecture which encapsulates the sensor support circuitry and provides sensor data to the Air Quality Egg Nanode by way of the I2C interface. It has spots for two adjustable and bypassable LDO regulators that can be tuned to appropriate voltages for the heating element and sensor per its requirements.
Schematic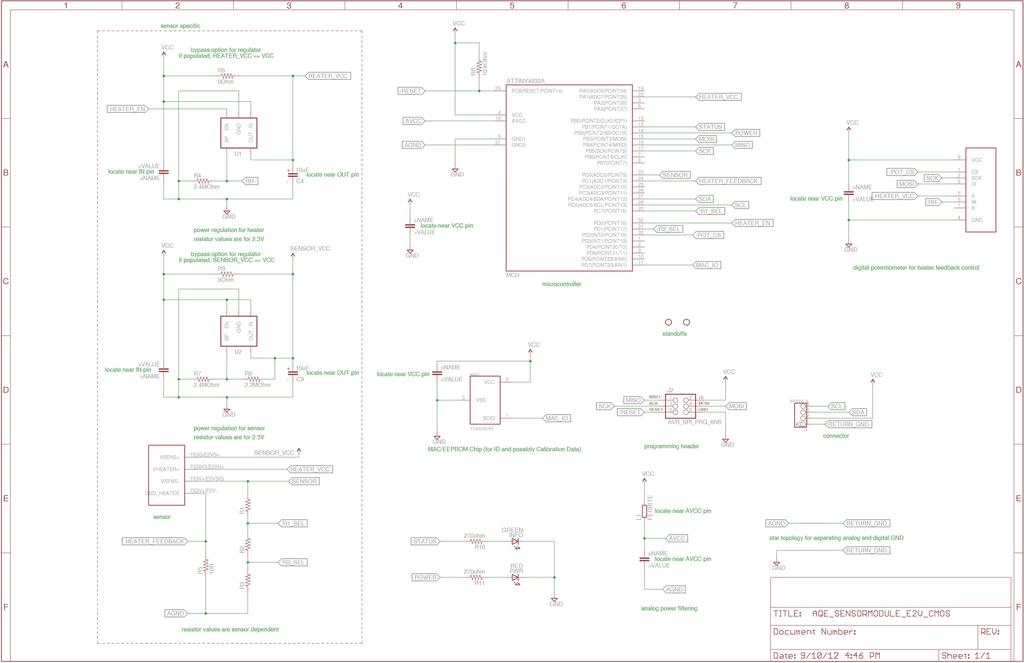 Board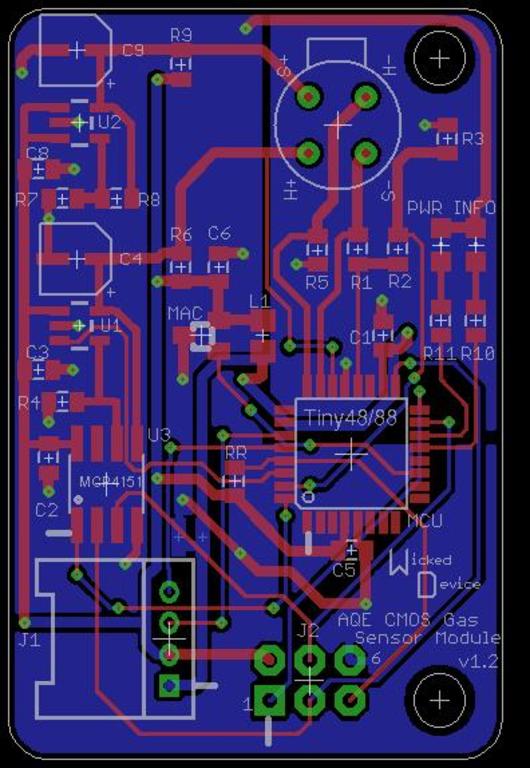 Bill of Materials
This project does not have a bill of materials.