Low cost and low power wireless data logger with realtime clock
TLogger on Tomwj
Description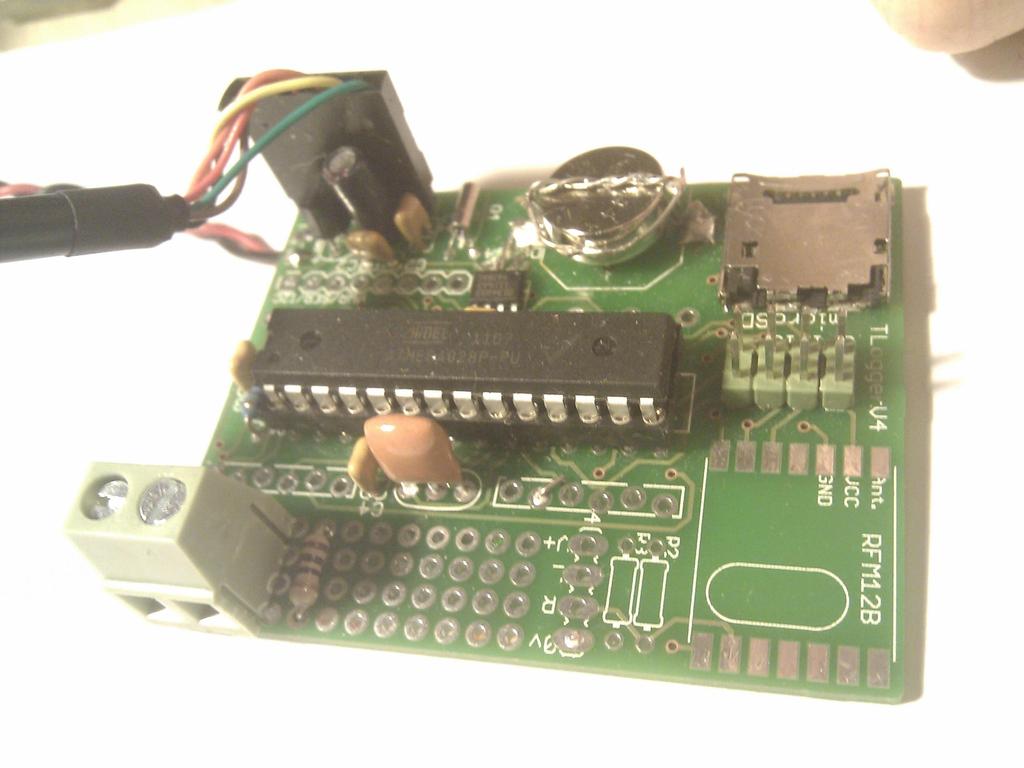 Introduction
A low cost and low power data logger based on the Jeenode. Essentially this incorporates a realtime clock and a microSD holder to the Jeenode and should be compatible with the plugs. This could be used as part of a sensor network to perform data logging wirelessly for example.
This was originally developed to help with recording space occupancy for part of a Phd project and needed to be able to log for one month and be as cheap as possible.
Features
Low cost
Low power
Compatible with Arduino IDE
Realtime clock
MicroSD holder for logging
Schematic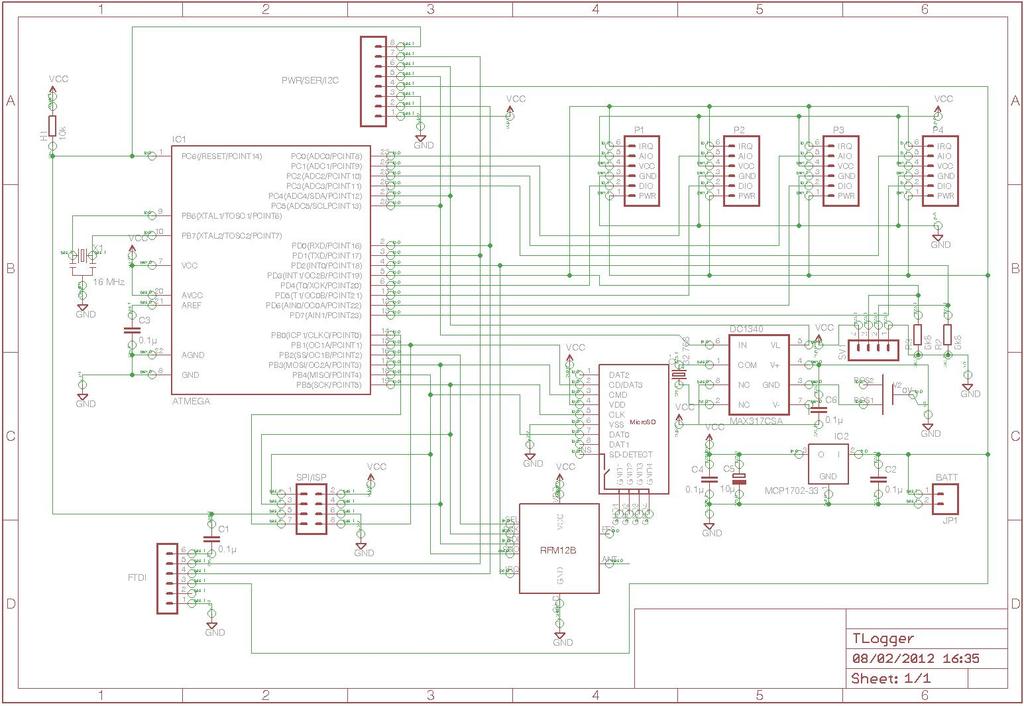 Board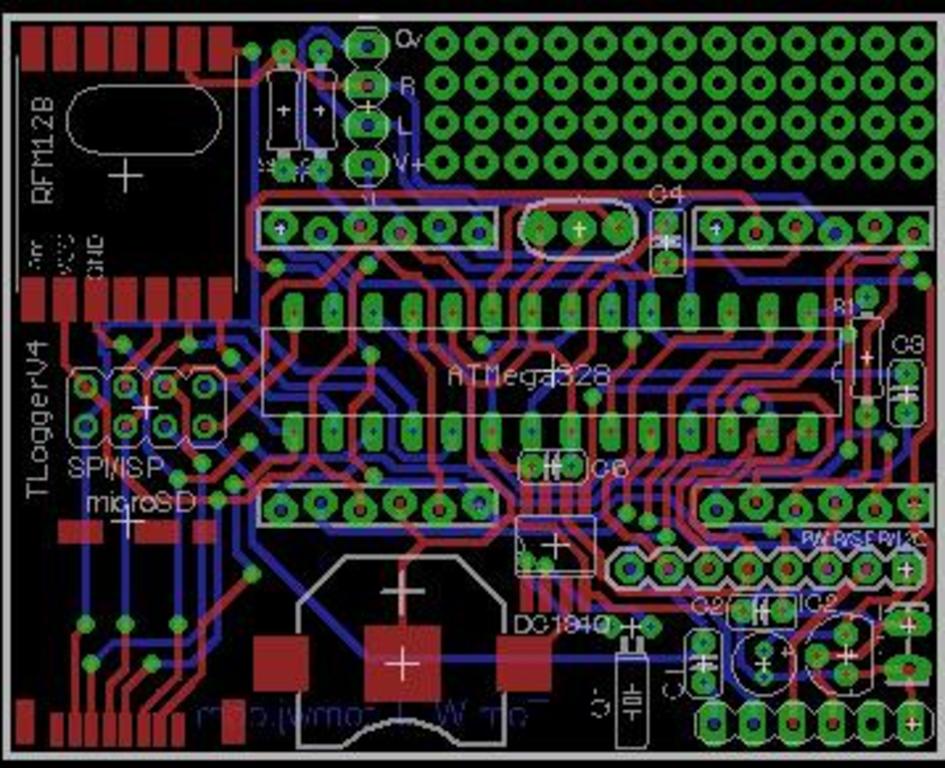 Bill of Materials
This project does not have a bill of materials.