A special version of the Little Wire USB multi-tool
Description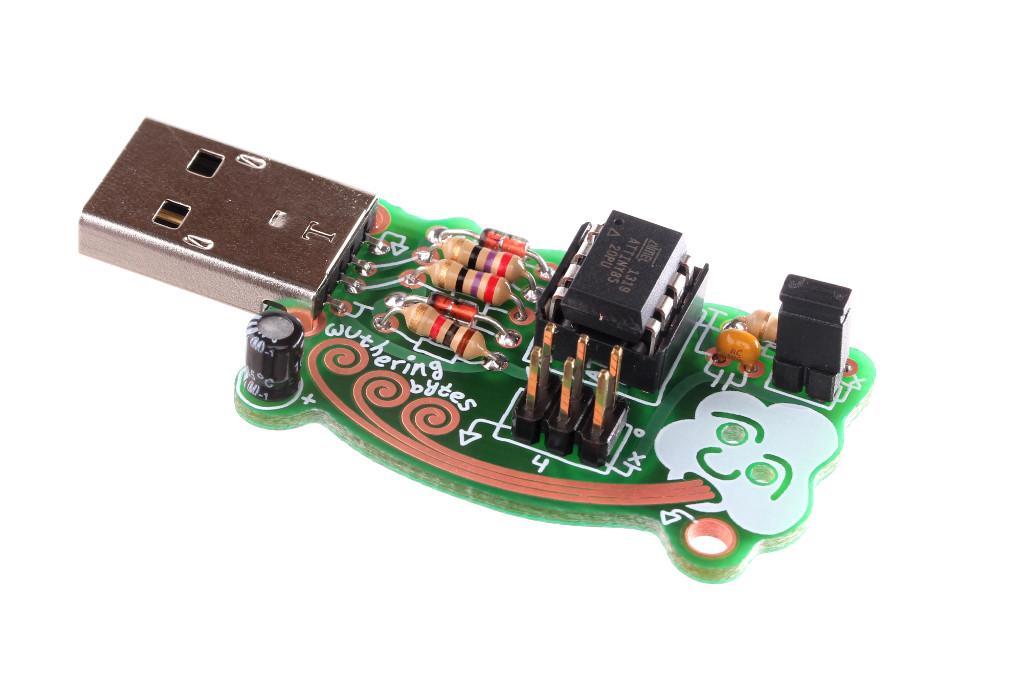 This is a special version of Ihsan Kehribar's USB multi-tool, Little Wire, made for OSHCamp 2013 @ Wuthering Bytes.
The artful PCB is courtesy of Boldport and PCBmodE.
USB VID/PID
The board has been allocated a USB Product ID by Openmoko:
Vendor ID : 0x1d50
Product ID : 0x607e
Firmware should use this VID/PID pair unless you have permission to use another vendor ID.
OSHCamp 2013 kits
The boards for OSHCamp were manufactured by P&M Services and packaged by Oomlout.
Permission was obtained from Adafruit to use their USBtinyISP VID/PID with these boards, so as to allow use with unmodified avrdude etc. software.
The ATtiny microcontroller already has the micronucleus bootloader loaded onto it, and the Little Wire firmware must be loaded using the micronucleus CLI. See the Little Wire website for details on how to do the latter (and note that you may have to use sudo in order to access the USB device).
Schematic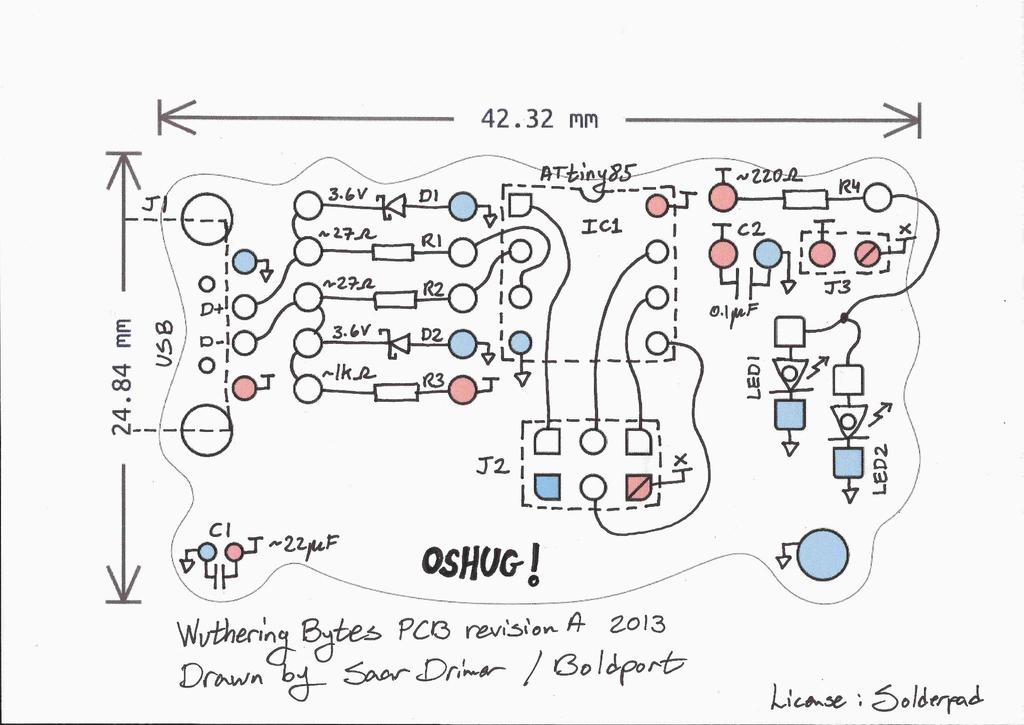 Board
This project does not have a board layout.
Bill of Materials
This project does not have a bill of materials.