Description

This project does not have a descriptive photograph.
Multi Axis Motion Controller capable of controlling DC or stepper motors in mutli Axis motion applications Features include realtime dynamic chopper, digital current selection for various motor sizes. Software features being developed will include acceleration DC and steppers, arcs and even delta motion control. Applications include 3d printing, CNC, laser cutters, Plasma cutters, general Cartesian robotics, delta robotics and small self contained robotic motion control.
Schematic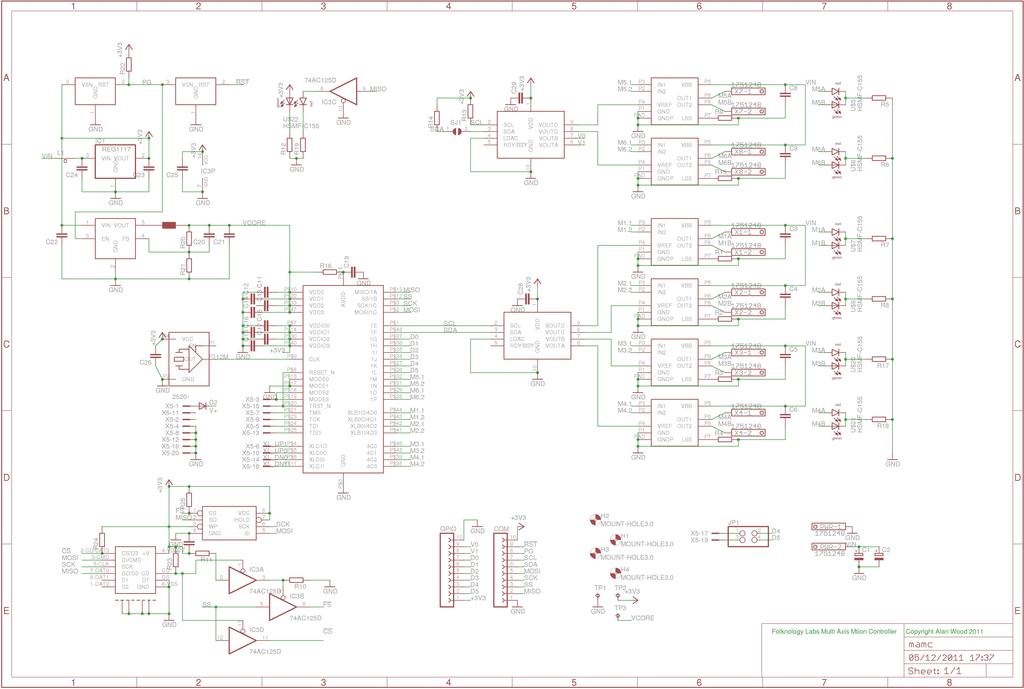 Board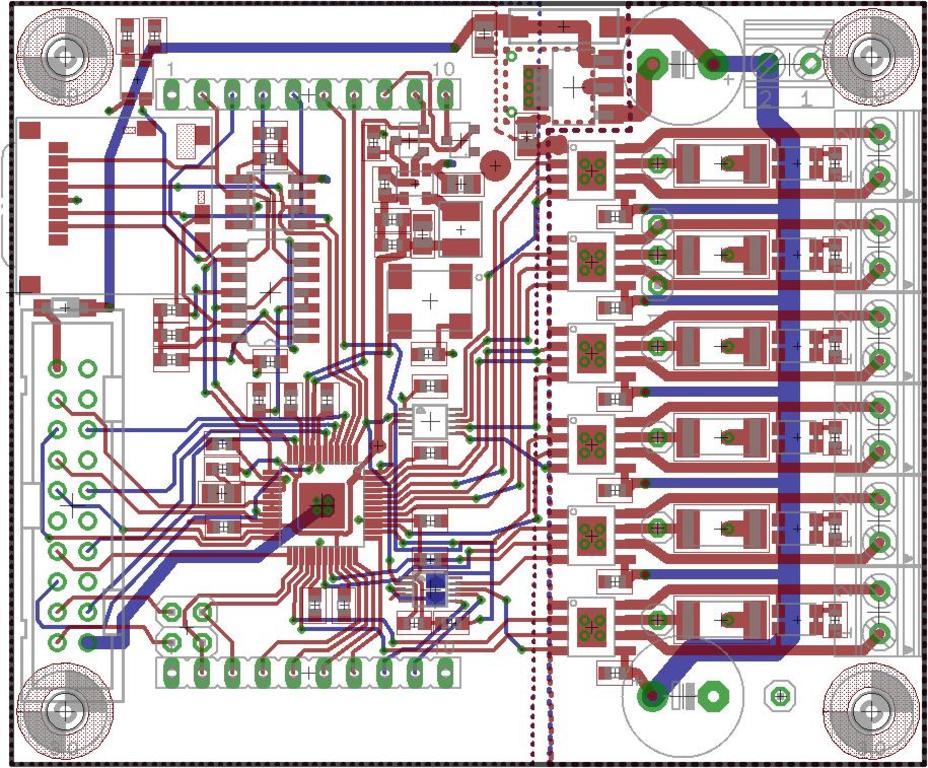 Bill of Materials
This project does not have a bill of materials.