Mains Frequency Meter 9600
Arduino-based moving coil mains frequency meter
Description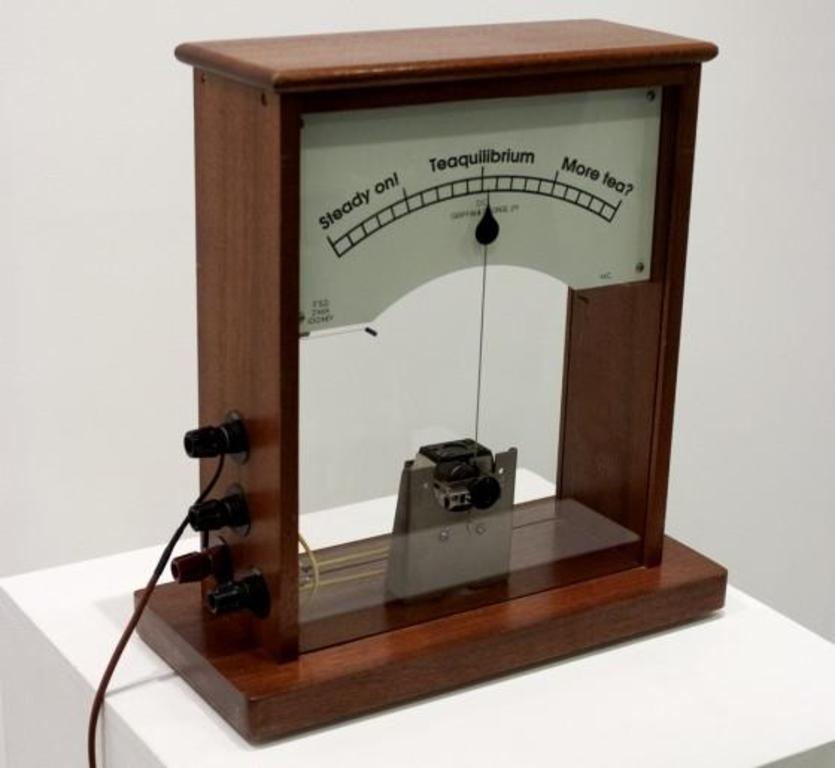 A simple project that uses an Arduino to measure the frequency of the mains supply, which is then displayed via an attached moving coil meter driven via a PWM output.
As used in the artwork Time for Tea?.
Note: this project (the circuit and Arduino code) is open source, but the artwork is not. See COPYING.
The Arduino code is based on an example from JeeLabs.
Schematic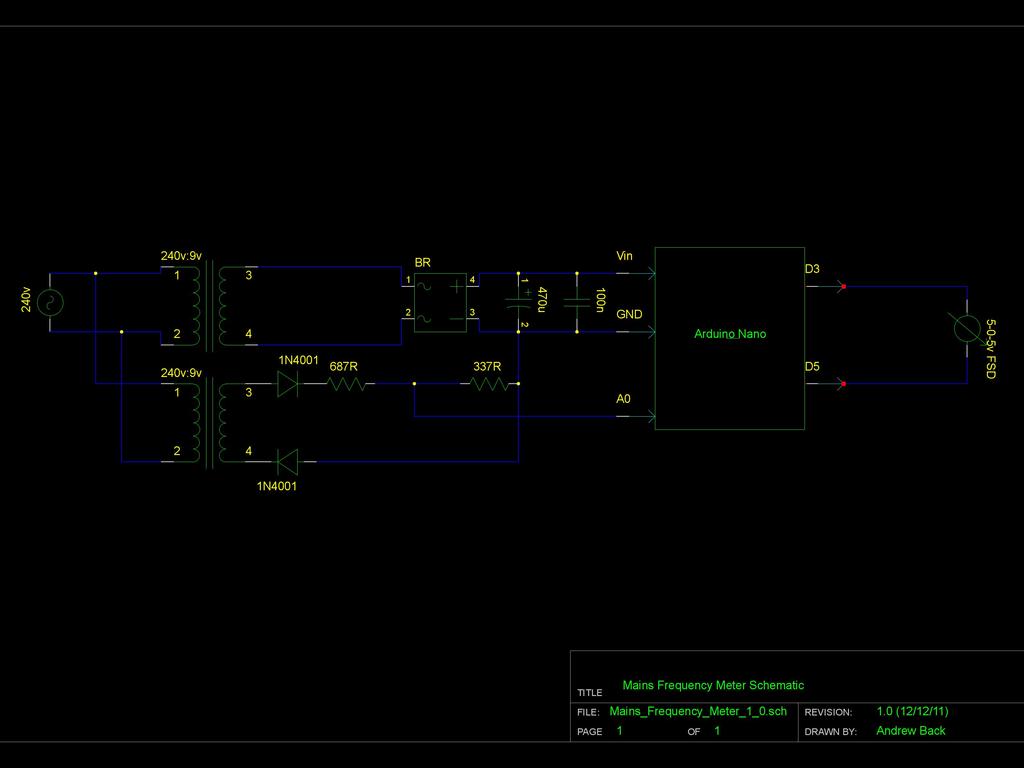 Board
This project does not have a board layout.
Bill of Materials
This project does not have a bill of materials.