Description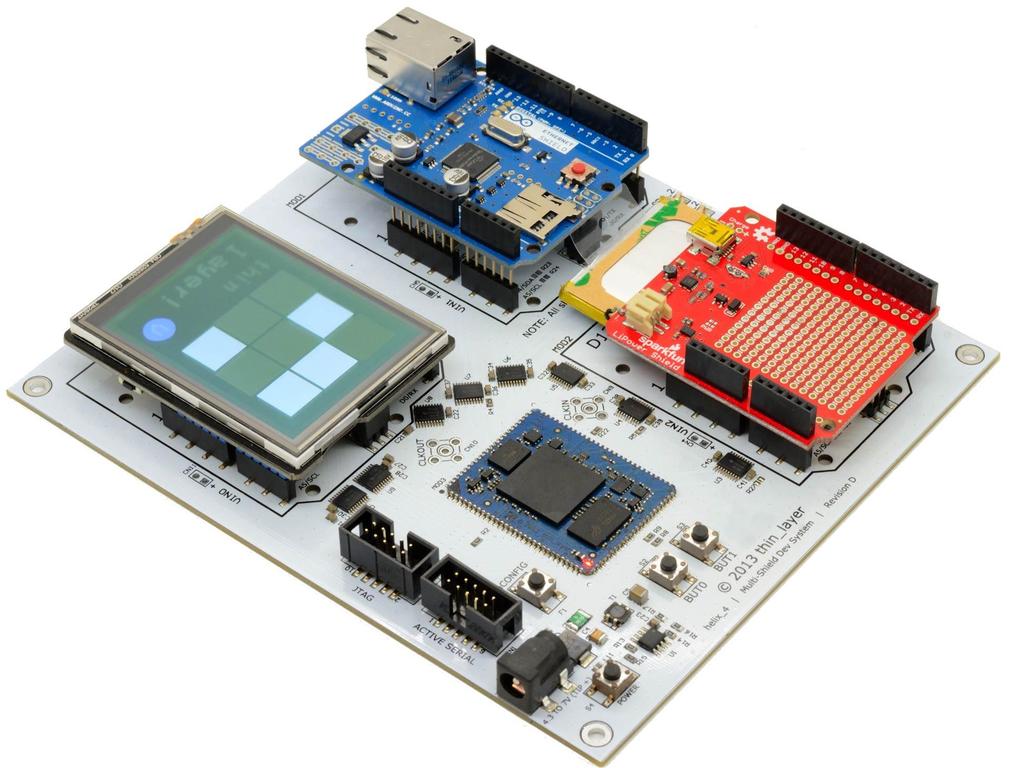 Multi-Shield is a carrier board for the helix4 FPGA Module, and has three shield sockets. The board is designed for easy layout of User Interface shields, and for using a lot of boards concurrently. The helix4 has more IO than an Arduino, so we can give you a few more stacks to work with!
Schematic

Board
This project does not have a board layout.
Bill of Materials
This project does not have a bill of materials.
This project is © Thin Layer Embedded Pty Ltd, and is published under the terms of the BSD License licence.