Description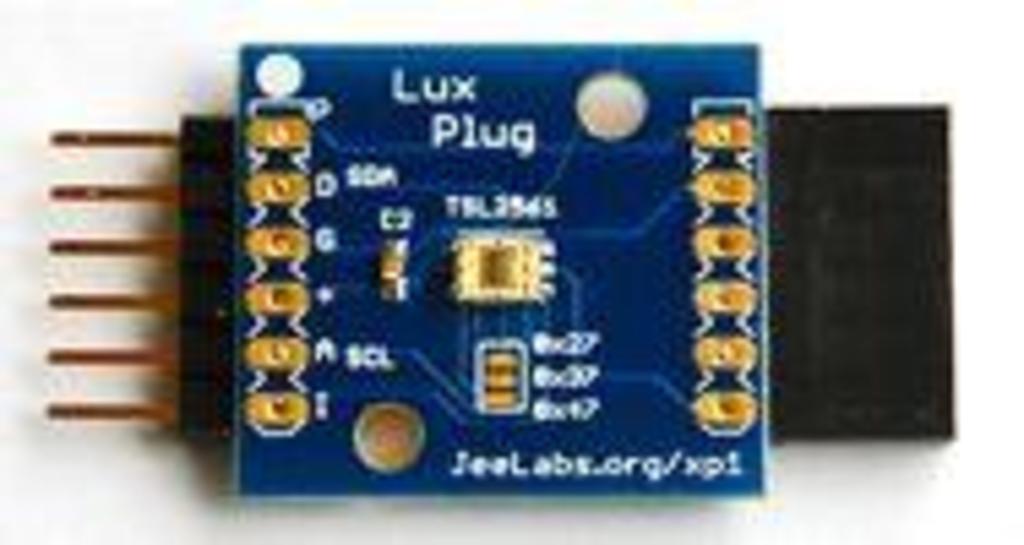 Two sensors are included, one is sensitive to infrared. An algorithm is used to calculate the light levels in lux, by combining the readings from both sensor types. The total measurable dynamic range is 1 : 1,000,000.
An I2C bus running at 3.3V is used for I/O, with all the power and signal lines brought out to to both sides of the board to allow daisy-chaining with other I2C-conformant boards.
For additional details, see jeelabs.org/2010/03/21/lux-plug/.
Schematic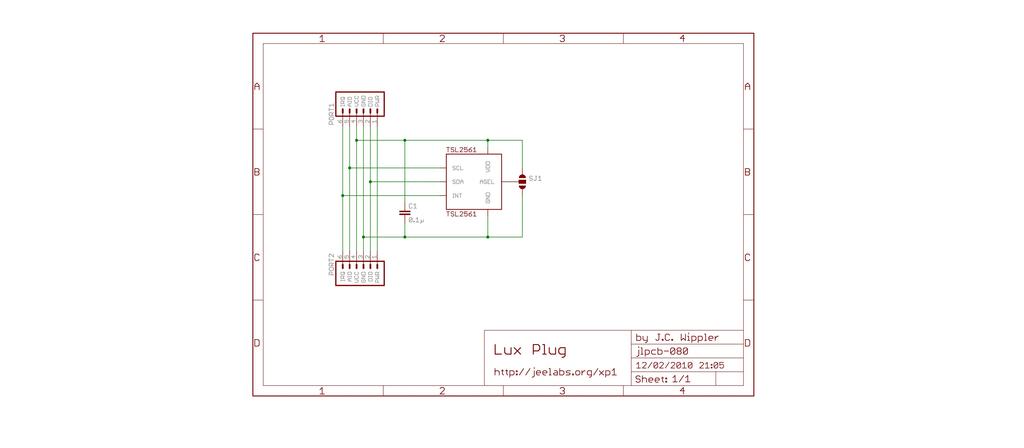 Board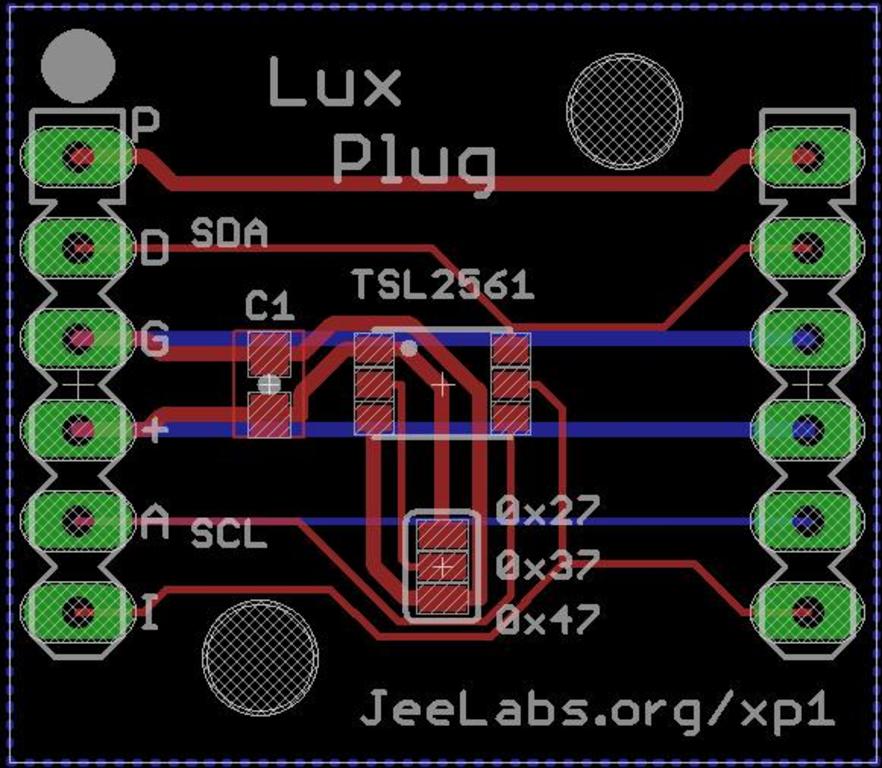 Bill of Materials
| Designator | Value | Description |
| --- | --- | --- |
| C1 | 0.1µ | Capacitor |
| PORT1 | JEEPORT | PIN HEADER |
| PORT2 | JEEPORT | PIN HEADER |
| SJ1 | | Solder Jumper |
| TSL2561 | TSL2561 | |
[JSON]