Description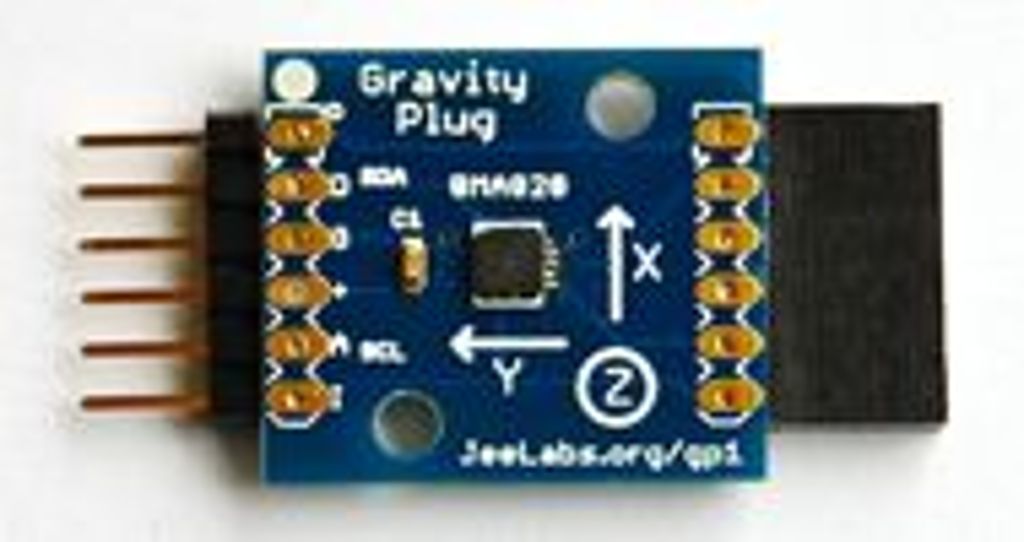 The Gravity Plug is a small board containing a BMA020 3-axis accelerometer, connected via I2C.
The range of the accelerometer can be adjusted between ±2g .. ±8g.
This board uses the conventions of a JeePlug and can be used with the ports on a JeeNode. It can also be used with other boards and MCU's, if you hook it up properly and adapt the interface code for it.
Schematic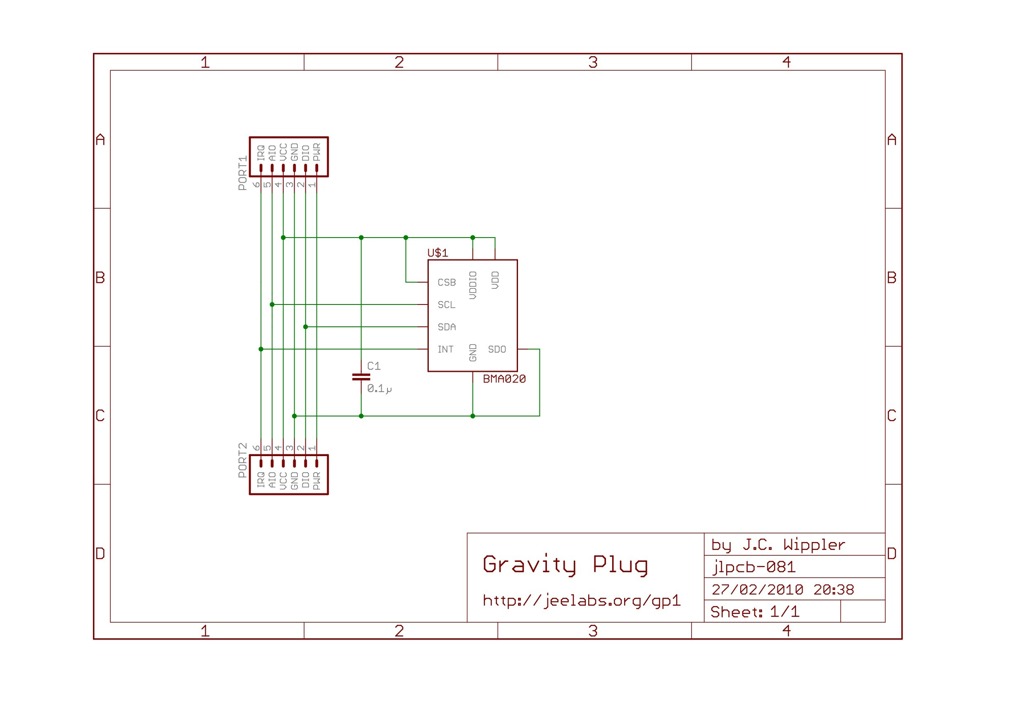 Board