Description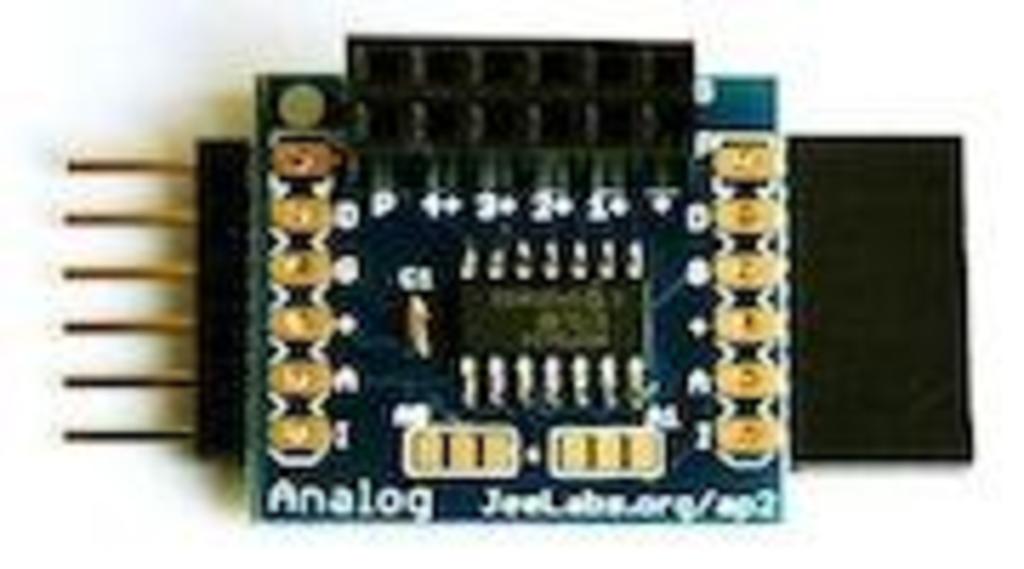 The Analog Plug is an 4-channel 12- to 18-bit ADC connected via I2C. It's based on the MCP3424 chip.
There is a 2x6-pin female header on the side, with the 4 differential analog inputs as well as GND, +3V, PWR, and IRQ. The Breadboard Connector can be used to hook up to the first 3 analog channels, GND, and +3V.
An I2C bus running at 3.3V is used for I/O, with all the power and signal lines brought out to to both sides of the board to allow daisy-chaining with other I2C-conformant boards.
This board uses the conventions of a JeePlug and can be used with the ports on a JeeNode. It can also be used with other boards and MCU's, if you hook it up properly and adapt the interface code for it.
Schematic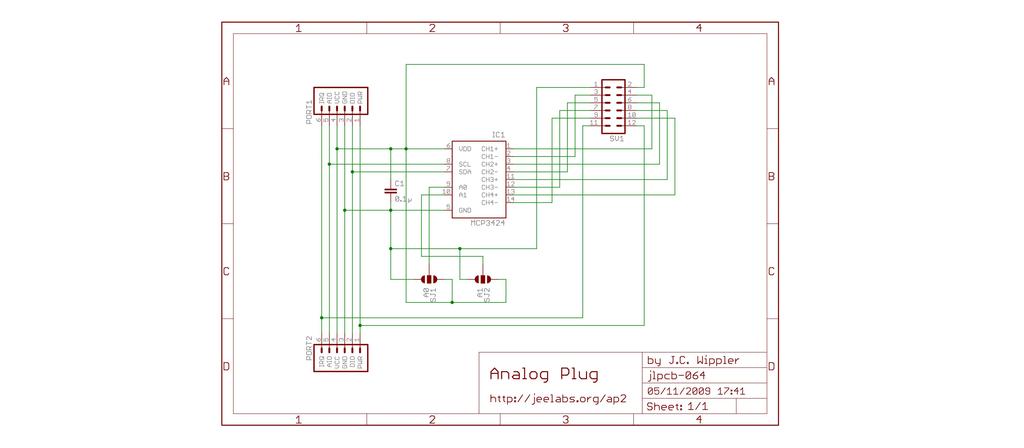 Board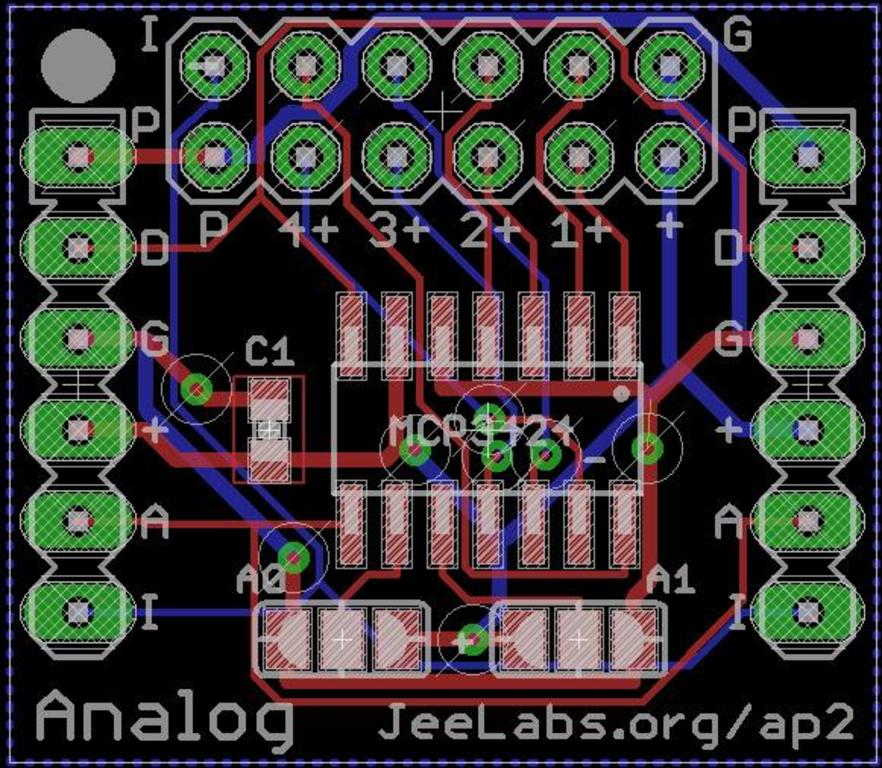 Bill of Materials
| Designator | Value | Description |
| --- | --- | --- |
| C1 | 0.1µ | Capacitor |
| IC1 | MCP3424 | 18-Bit, 4-Channel Sampling ANALOG-TO-DIGITAL CONVERTER with I2C? Interface |
| PORT1 | JEEPORT | PIN HEADER |
| PORT2 | JEEPORT | PIN HEADER |
| SJ1 | A0 | Solder Jumper |
| SJ2 | A1 | Solder Jumper |
| SV1 | | PIN HEADER |
[JSON]