Light Industrial coms based Flux motion controller
Fluxlight
Description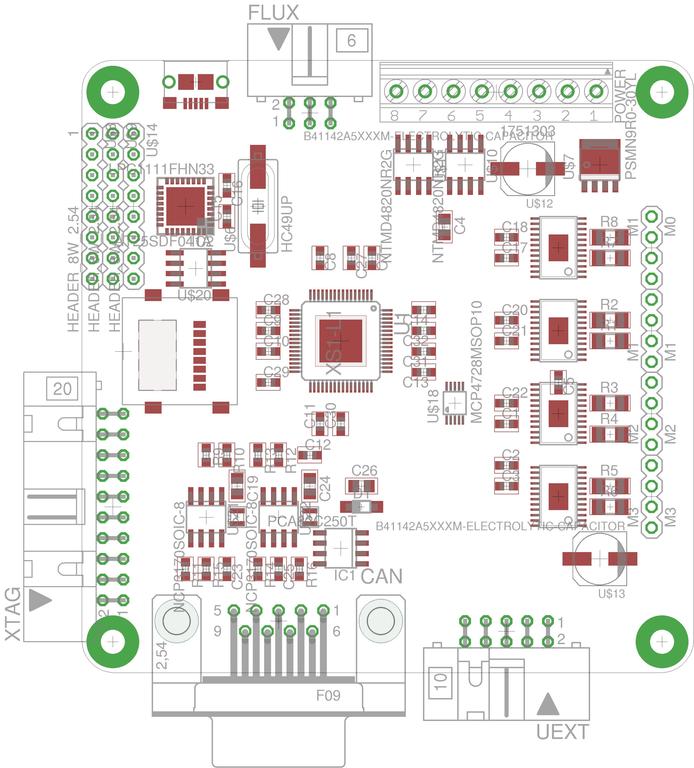 Part of the Flux series of networked multi access motion controllers, Fluxlight is equipped with light industrial interfaces like CAN as well as a Uext expansion for adding things like RS422/485 or input encodings over SPI etc.. It supports up to 4 small stepper axis or 8 DC servos. It also has a virtual USB coms port for bootloading, communication and diagnostics. A combination of ADCs and PWMs also allow for temperature and simple PID based controls concurrently with the networked motion controller cores.
Schematic
This project does not have a schematic diagram.
Board
This project does not have a board layout.
Bill of Materials
This project does not have a bill of materials.